07.07.2009
Download of the new PageEar v2 is now available on  www.pageear.com in the download section.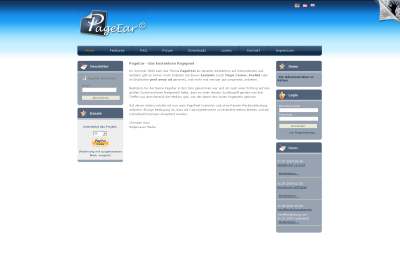 07.05.2009 
 Here we go … I put the new PageEar 2.0 Webpage online. There you can view an online-demo of the administration. A download will be availale in the next days. If there are any problems, please report them directly.
Thanks
Christian 
29.10.2008 
 I know I know, you must be angry but I'm not sleeping. I have only 30 minutes to 1 hour from monday to friday to develop the PageEar and I wasnt happy with the result in August. I changed a lot and then a logo was required, a complete new webpage with a forum, faq, …. and much more other ideas. So I hope you now now, where the time is gone.
Here are two screenshots of the new PageEar Webpage and the PageEar Administration. It have to spend a lot of time to bring the small things to the end. Like text translation, tests, security, …. I do not give a new announcement when I publish the PageEar Administration but I hope soon.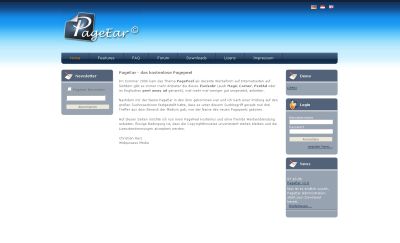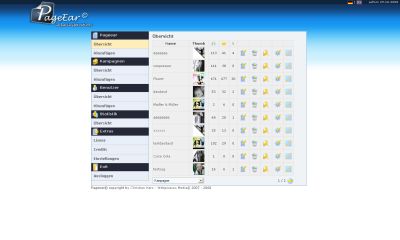 01.07.2008
Yes, I know, I am late but it's not completed yet, sorry. I'm a perfectionist and I have, while developing the administration, some more features I want to include. Its currently working but I need some time to test it and bring it to the end. If my little son give me the time than I'll publish the admin at the beginning of August.
Here's a screenshot of the current administration.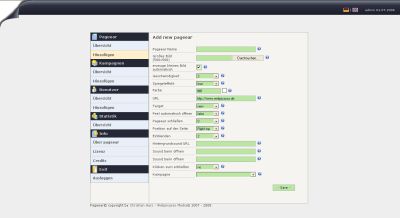 15.04.2008 
I got many question when the pageear administration will be available so its not ready yet but here is the first screenshot of the login ;o)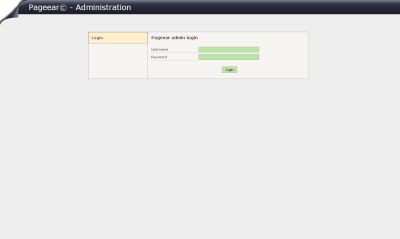 I know that is not much but I want to show that I dont sleep … 60% is already done and the rest, I hope, I can finish next two month.
Some features for version 1.0
easy pageear installer
manage unlimited ads
image converting features
full configuration for each ad
nice statistics
maybe different custoner views to see its own stats
tried to keep the requirements small (works with >= PHP4.x, >= MySQL 4.x )
…..
Some more ideas? Great, let me know….